A school project together with Grebban. The mission was to redesign an e-commerce website. I choose TIKÈI, a Swedish mineral make up brand.
Their website is in need of a visual refresh and more user friendly website. I also want to make a brand transfer of the company a more exclusive brand, as you often associate something that is made naturally and locally produced with.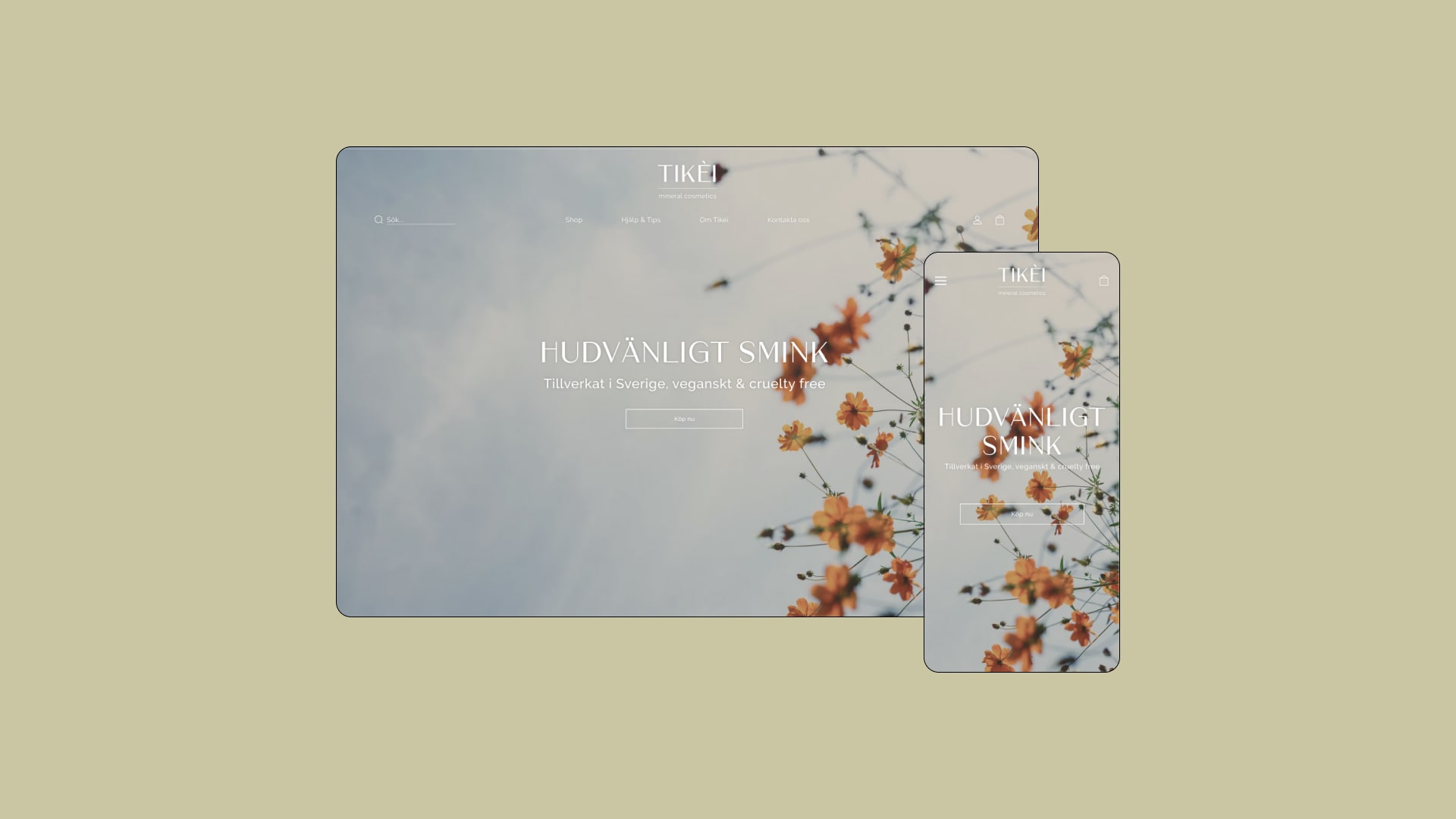 Given the positive effect mineral makeup can give someone who has problems with their skin such as acne. I want the website to fit and inspire young adults. Make the website more modern and easy to navigate.
But also weaving in the natural ingredients that are found in mineral makeup compared to regular makeup, was something I wanted would reflect the website as well. The visual on the website are inspire by swedish design and nature.