service
Branding
Graphic design
Visual identity
overview
The Hut Hut is a new-built hostel in Uluwatu, Bali. They need help branding their business and building a strong visual identity.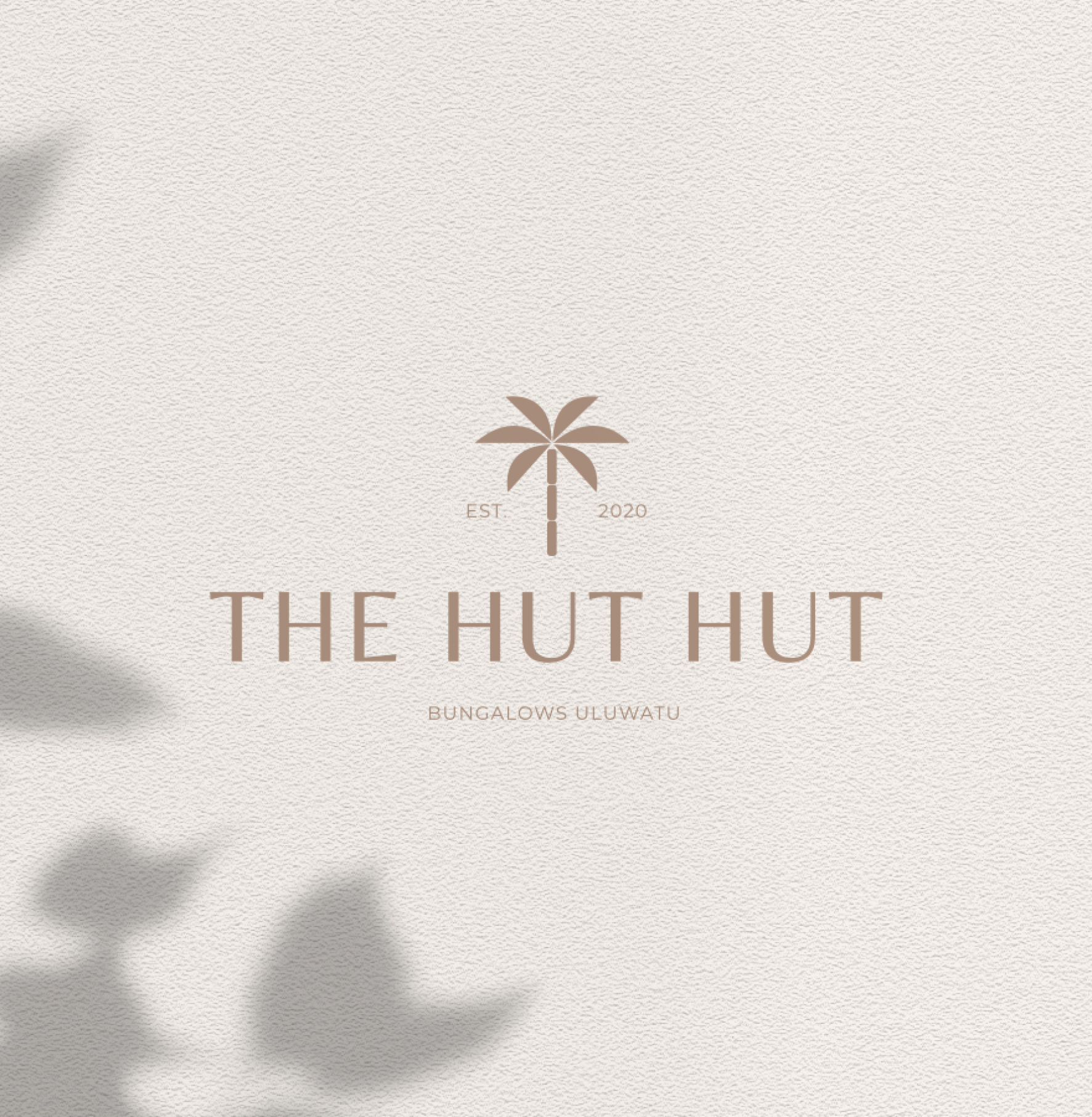 the process
The identity design is inspired by nature and the garden full of locally grown fruit soon to be on The Hut Hut.
In the color palette, nature brought warm earthy tones and natural structures to reflect Bali itself. The prime colors range from light beige shades to darker brown. We combined it with a modern and expressive color, red, inspired by terracotta. We added a nature green for contrast and range. 
The photos we used matches the simple and clean environment in the bungalows and follow the color palette. We aimed for a luxurious and modern expression in the identity design, by keeping it clean and simple with light colors and an elegant serif.